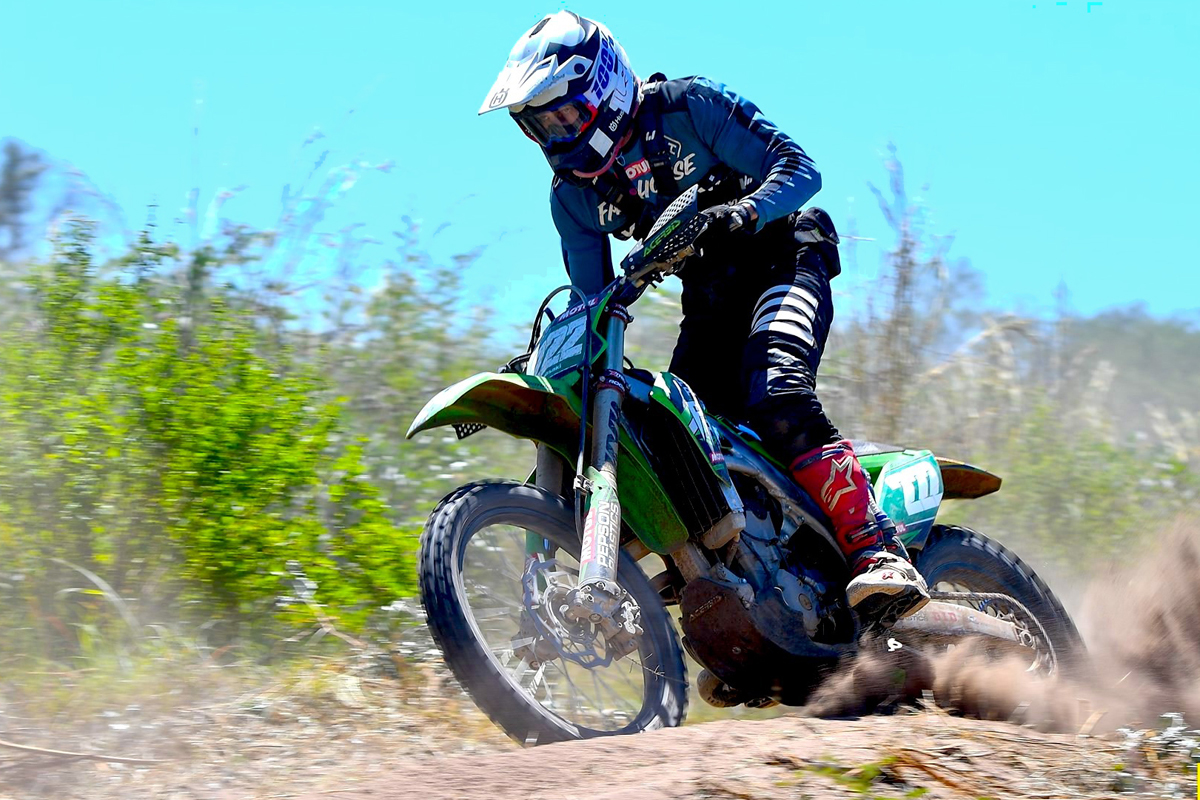 Pepson Plastics Kawasaki Motul Racing made its presence felt with a first podium at the second SA Cross Country national at Modimolle on Saturday. While results remain provisional following a scoring conundrum, D'Artagnan Lobjoit ended a stunning third in OR1 on his KX450XC, Taki Bogiages rode his KX250XC home fifth in OR3, Peter Holl was also fifth in Masters on a similar machine and Kyle Mckenzie had an encouraging run in OR3.
"That's Modimolle done and dusted!" D'Artagnan Lobjoit explained. "It was great to be back on my Pepson Plastics Kawasaki Motul Racing KX450XC, which felt great the whole day in virgin conditions that also suited my riding style. "My Showa suspension soaked up the bumps when the track became rougher as the day went on to let me keep on charging hard. "I'm feeling comfortable and confident on my Kawasaki and looking forward to a good year ahead for the team and me!"
"The results are a bit confusing, but yesterdays race was really challenging for me," Taki Bogiaiges explained. "I woke up feeling ill, which made it tough from the get go. "The terrain was really hard but awesome, my Pepson Plastics Kawasaki Motul Racing KX250XC really felt great everywhere, even when I was really tired. "I pushed through and the result wasn't bad! "I was one of many to get a little lost, so let's see what happens, but I am delighted with a provisional third in class."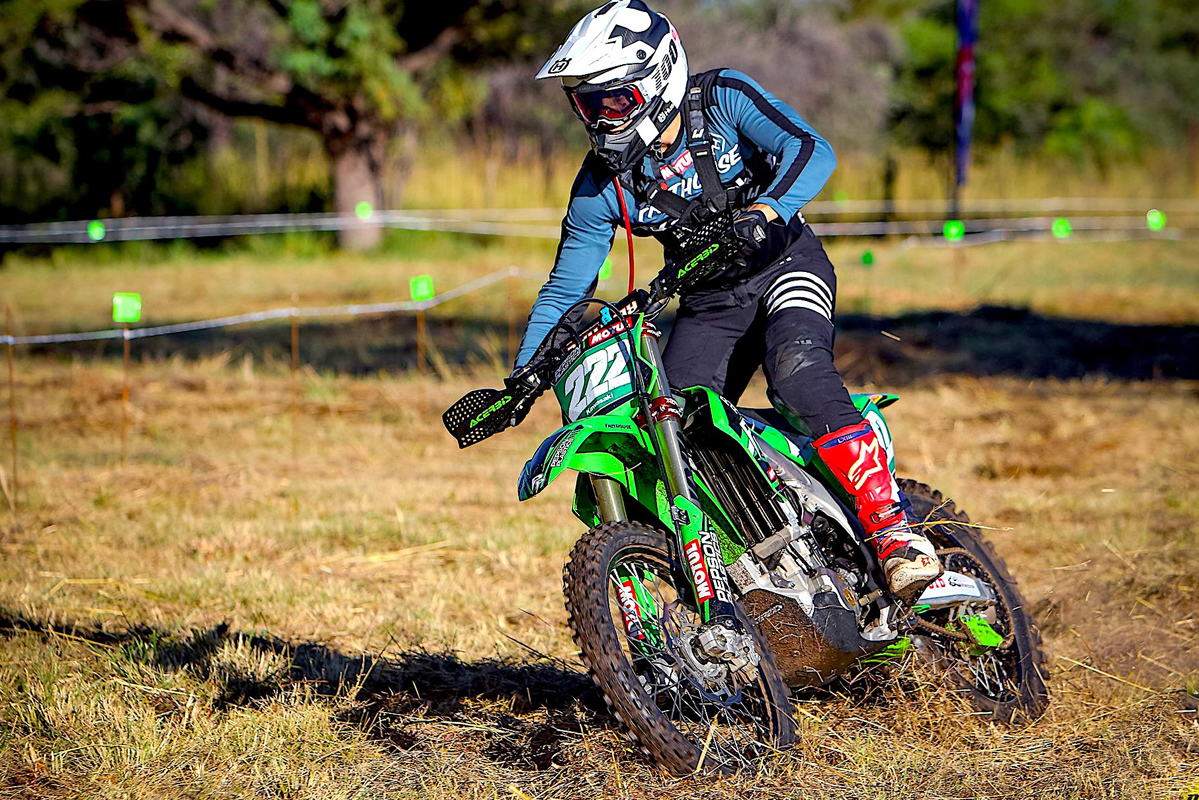 My Pepson Plastics Kawasaki Motul Racing KX250XC never missed a beat this weekend," Kyle Mackenzie pointed out. "It performed perfectly throughout without any problems. "I really enjoyed the terrain that included everything from sand to fast flowing sections and then straight into the mountains and I felt more comfortable after each lap. "I'm happy with my fitness and never got tired — I am so lucky and privileged to be part of such an amazing team."
Peter Holl was delighted with his one-off weekend on the little Kawasaki KX250XC. "I was shocked by the pace of my little 250cc machine," the 2018 Masters champion admitted. "I'm used to the brute power of the 500 I usually ride and was expecting sto struggle, but the little Kawasaki 250 proved shockingly quick and so nimble, which made it possible for me to compete with the Masters on the 500s up front and that really is impressive."Thanks to Iain and the ream for the chance to race!"
"The guys rode their hearts out and we scored some brilliant results at Modimolle this weekend," Pepson Plastics Kawasaki Motul Racing team boss Iain Pepper concluded. "In only our second race, we are on the podium on stock standard engines and suspension, which is truly heartening. "Now we need to continue to progress — we have a brilliiant team, great riders and great bikes — Pepson Plastics Kawasaki Motul Racing is only going to improve — see you at Vryburg at the end of May!"
Photo credit: GXCC / www.motorsportmedia.co.za
The post Kawasaki Scores First Cross Country Podium appeared first on .