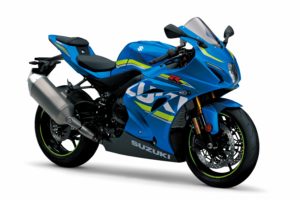 Suzuki Press Release – January 31
Suzuki Auto South Africa recall all 2017 GSX-R1000 and GSX-R1000Rs
Suzuki Auto South Africa is going to be issuing a recall of all 2017 GSX-R1000 and GSX-R1000R models.
There is a risk of selecting neutral when changing from first to second gear. This can result in damage to the chain and sprockets. To counter this we are going to be replacing the ECMs on these motorcycles and conducting inspections of chains and sprockets.
Until the recall has been carried out, all GSX-R1000 and GSX-R1000R sales have also been put on hold and all current owners have been advised to either stop riding their bikes or ride them with care.
The Implementation date of the recall is still to be announced.
We apologise for any inconvenience caused for more information you can contact Errol Quan Chai at errolq@suzukiauto.co.za or visit your nearest authorised Suzuki Dealer.
To find an authorised Suzuki Dealer close to your area please visit www.suzukimotorcycle.co.za.